How much we love Munich and its lifestyle you could already read from us. But that's not all! There are also sights here at every street corner. Of course, as a former royal city, Bavarian capital, third largest city in Germany and metropolis of beer, traditional costume and coziness, Munich has has a lot to offer for visitors. A city tour off the beaten track is also worthwhile. Contrary to popular belief and far from pomp, splendor and pageantry, Munich is quite alternative, modern and hip. You want to get to know this side during your stay at Revo? Then we have the right (secret) tips – free, cultural, creative and curious. Just off the beaten track.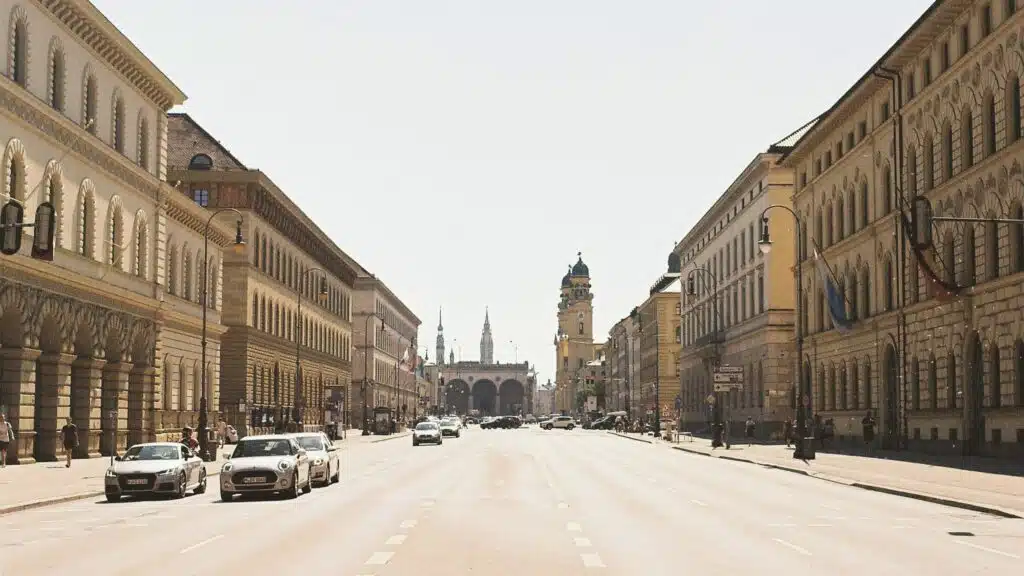 With bus line 100 along the main sights and museums
Sure, you have to see the city center and Munich's magnificent buildings. But what to do when it rains? When your feet hurt? Or if you'd just like to be a little more comfortable? Many tourists book a classic hop on hop off tour as standard. This can also be done cheaper and a little quieter! Namely with the public bus line 100. It connects more than 20 museums, takes you along Ludwigstraße and past the famous Eisbach wave in the English Garden. A good place to start, for example, is the main train station (16 minutes by subway from Revo). Click here for the bus schedule.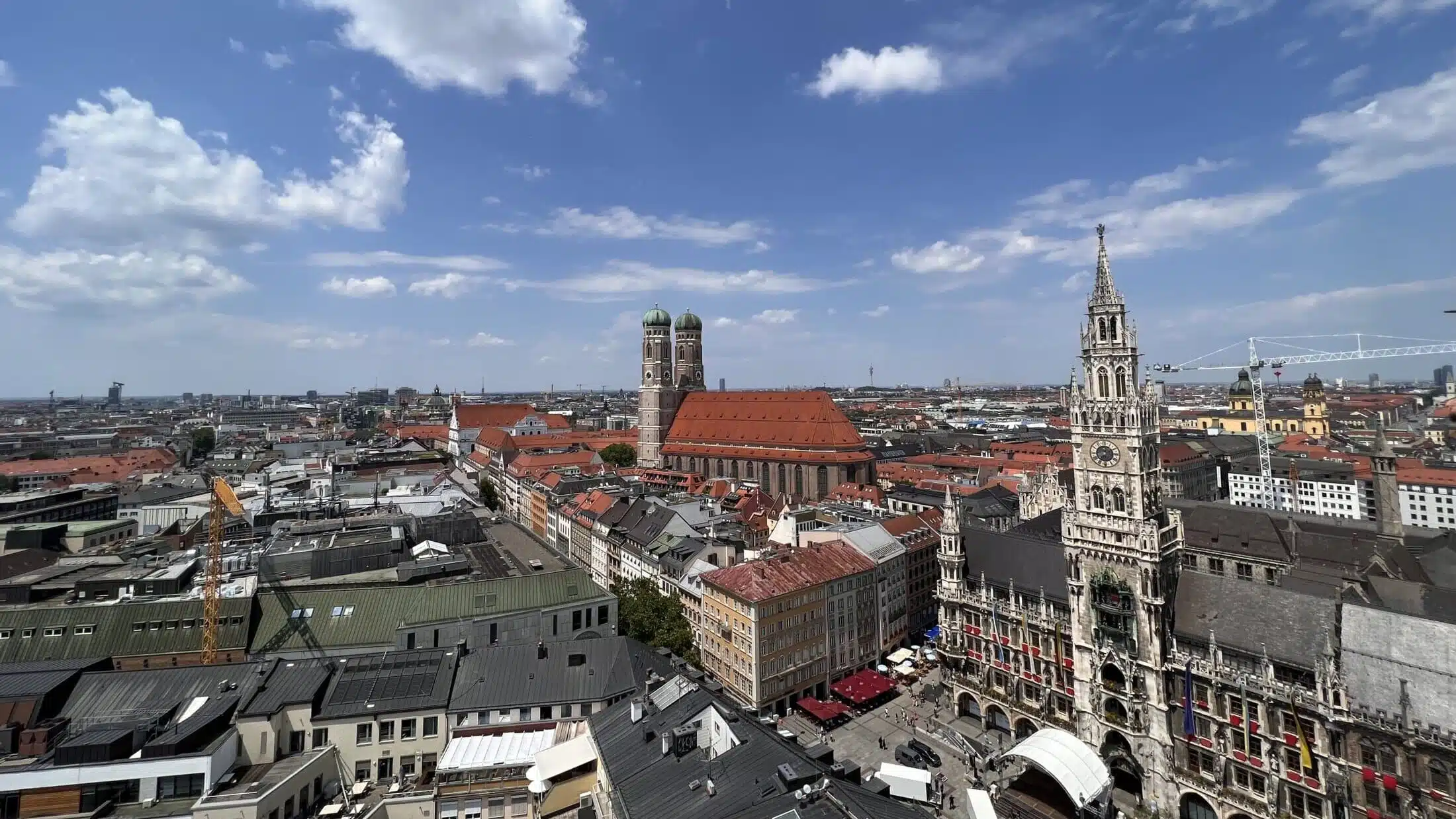 Marvel at Munich sights from above on the "Alter Peter"
Seeing a city from above – actually always a must during a visit. Many tourists are drawn to the highest vantage point and the city's landmark – the Frauenkirche. The bad thing about it? You can't see the Frauenkirche from there. More beautiful is the view from the viewing platform of the church of St. Peter, called "Old Peter" by locals – the entire Old Town at your feet you can shoot the best pictures of the City Hall AND the Frauenkirche.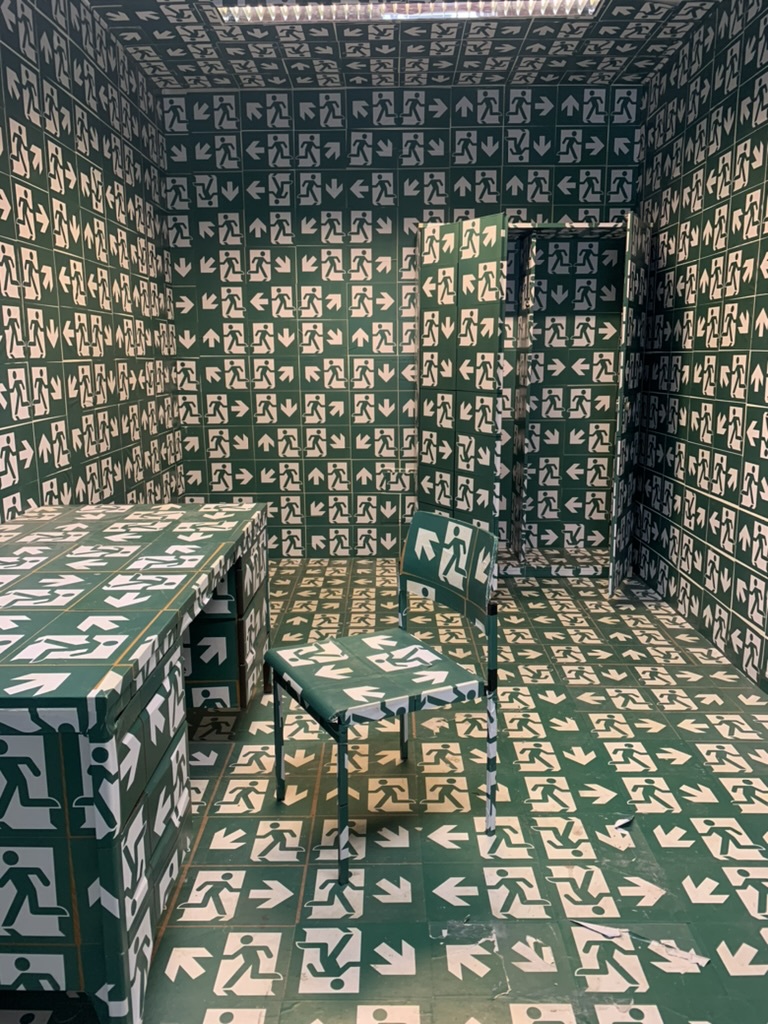 Refuel modern art: stroll through alternative museums
Munich is known far beyond the Bavarian and German borders for the "Deutsches Museum". And of course, the "Pinakotheken", the "Haus der Kunst", the Bavarian National Museum and and and … All of this is worth seeing. If you still like it alternative and love street art, you will find it in the "Kunstlabor 2". On 15,000 m² of indoor and outdoor space, a new center for art and culture has emerged in Munich in recent years. The installations are colorful, political, creative and accessible. Behind it is the team of the "Museum of Urban and Contemporary Art" (MUCA) – Germany's first museum for urban art, which we also highly recommend. There, you'll discover the evolution of the street art movement as a globally celebrated art form. The "Farbenladen" on the "Feierwerk" grounds is dedicated to young Munich pop culture. Here it is presented in all its facets: Painting, sculpture, photography, video art, digital art, graphics, street art or fashion design.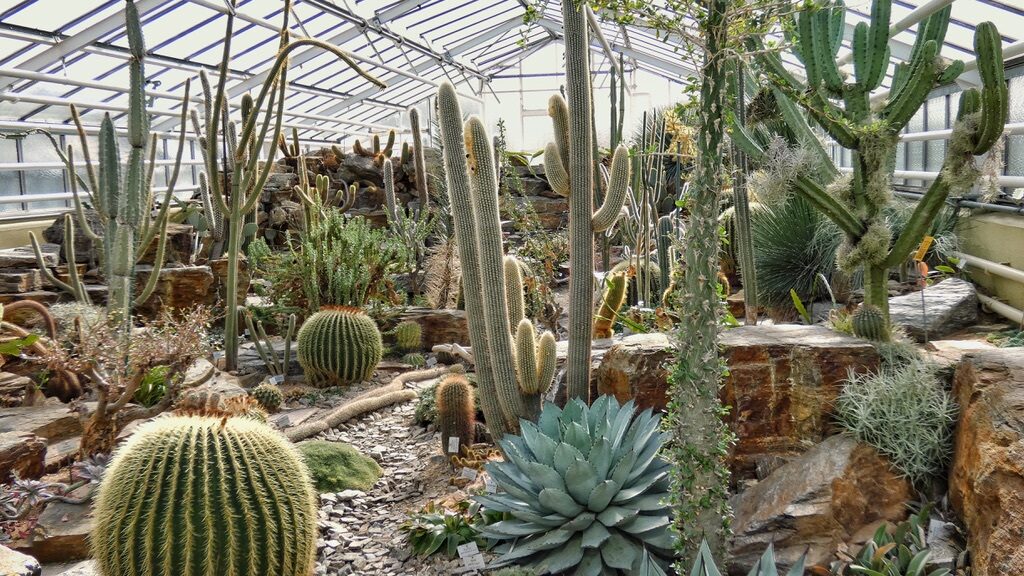 Experience nature in the middle of Munich – even outside the English Garden
Out of the city – into nature! This is particularly idyllic in the "Westpark" in the west of Munich. Here, not only a beautifully landscaped green area awaits, but also Asian culture: A Thai sala, a Chinese garden and a Nepalese pagoda promise vacation feelings. The greenhouse of the Botanical Garden in Nymphenburg is also exotic. Here you will find cacti, orchids and palm trees in all variations. Thanks to the tropical temperatures, it's a wonderful place to warm up. Wonderfully picturesque – almost enchanted – is the rose garden next to the Isar. Scattered throughout the 4,500 square meter wildly beautiful garden are numerous white metal chairs and benches that invite you to take a rest.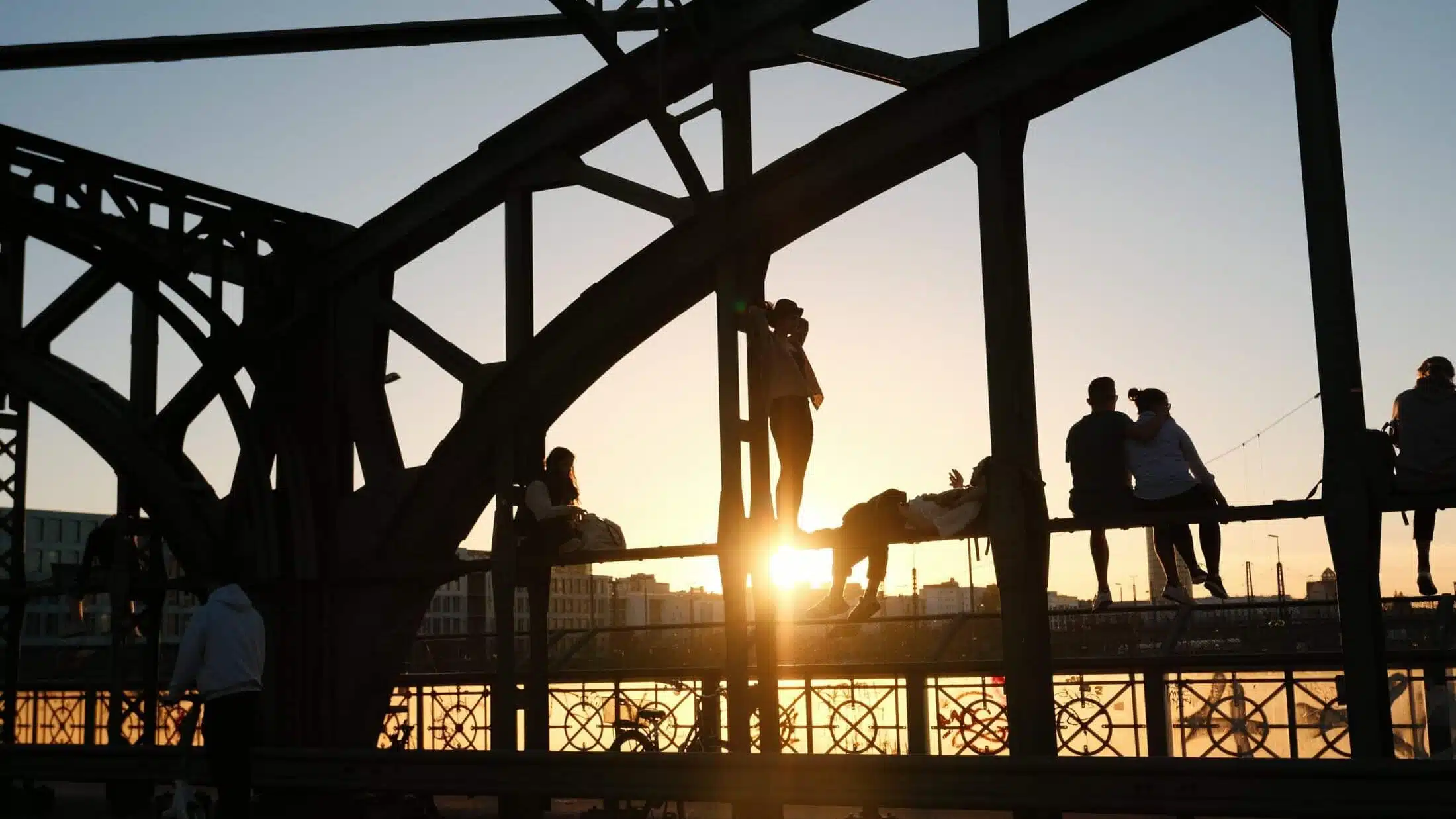 Enjoy the Munich sunset in cool places
#SunsetVibes – you don't necessarily need a beach and palm trees. A vacation in Italy's northernmost city is enough. Head to the nearest kiosk, grab a beer and head off into the sunset. Probably the hippest place for this is the "Hackerbrücke". In good weather, young and old gather on the steel struts in the evening to enjoy the best sunset in the city. But the 38-meter-high "Friedensengel" is also a great place to spend some time. Here you can enjoy a panoramic view of the city and the sun's rays right up to the last minute. The "Olympiaberg" is even higher. Once you've made the climb, you'll not only be treated to Instagram-worthy #SunsetVibes, but also an Alpine panorama.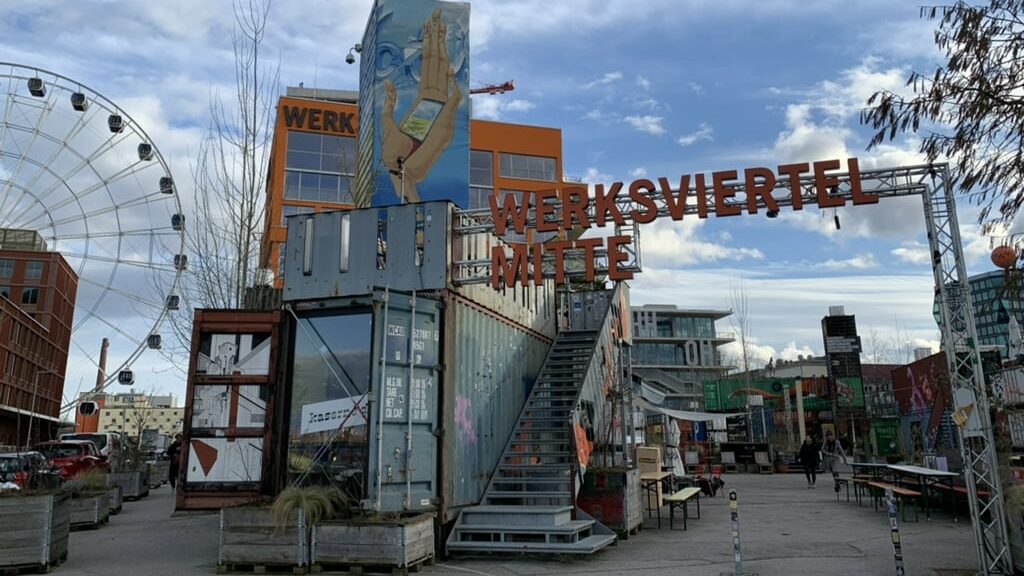 Containers, pallets and old sofas: Munich's most alternative locations
Antique and homemade carpentry seating. Slab sofas and old upholstered furniture. Construction trailers and tents. "Café Gans am Wasser" in "Westpark" is a delightfully alternative place to go for sun worshippers, bon vivants and culture lovers. Its little sister, "Gans Woanders" in Giesing, is similarly creative and colorful. But the "Alte Utting" is also in no way inferior: On a railroad bridge, it has found its well-deserved retirement as an old Steam Ship. A visit is not only worthwhile in culinary terms, there is also something on offer culturally every day. The "Bahnwärter Thiel" cultural project is just a few steps away. A curious hodgepodge of Munich streetcar and subway cars, shipping containers and a crane form an exciting backdrop for art and culture. The" Werksviertel" at "Ostbahnhof" is also a place of encounter – whether during the day in the offices, the coworking space, the restaurants, the stores and for a ride on the Ferris wheel, or in the evening in the concert hall or a bar.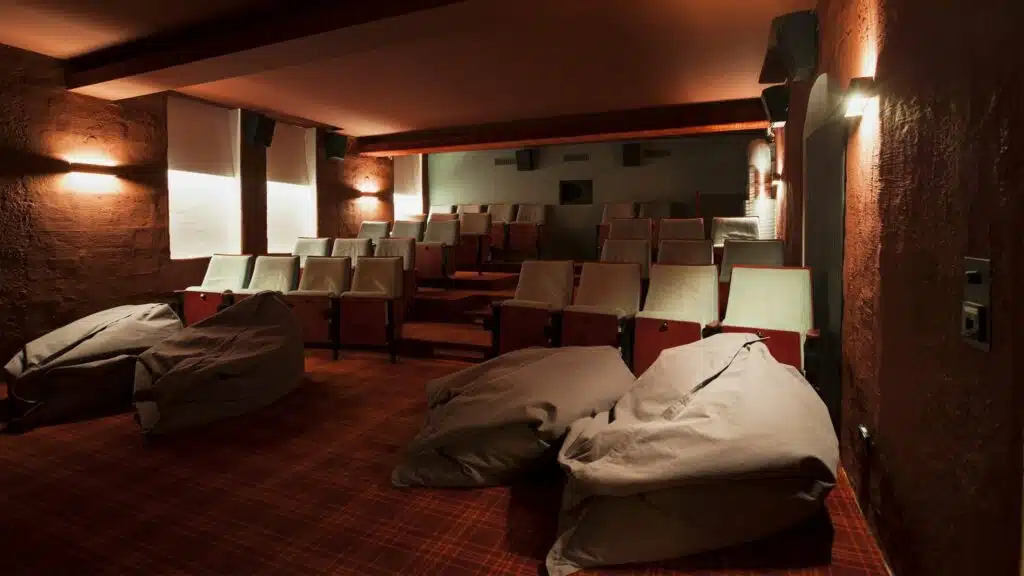 Watch movies in the small cinemas of Munich
Especially when it's raining or cold outside, there's nothing better than a movie night. At Revo, you can book your own small, private cinema. If you're looking for something bigger, it's worth taking a trip to one of Munich's cozy cinemas. Some of them have a retro charm and a living room atmosphere – away from multiplexes, eternal advertising and 1 liter Coke. The Sendlinger Tor movie theater, for example, is a real institution. It opened in 1913 on "Sendlinger-Tor-Platz", making it the oldest large cinema still in existence in Munich. The "Studio Isabella" cinema, which is also over 100 years old, also has charm – it focuses on selected current films and shows flicks from Spain or Latin America every Wednesday. The "Museum Lichtspiele" is a real cult cinema – the 70s classic "Rocky Horror Picture Show" is shown here every weekend.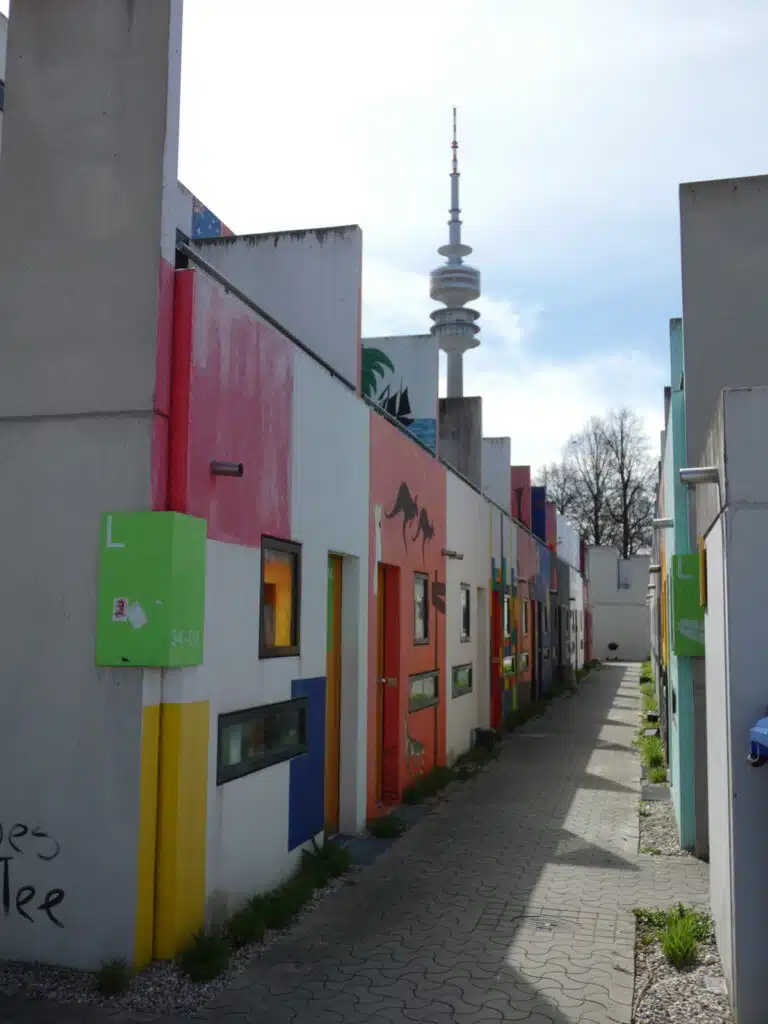 Olympic Village: into student life and art
In the bid for the 1972 Summer Olympics, Munich was able to assert itself with its concept of a sports complex in the countryside. At that time, the Olympic Village with apartments and bungalows was built within walking distance of the Olympic Park. The listed ensemble is a real insider tip for architecture fans. Today it is a student village – the residents like to call themselves "Olympians". The special thing? Painting the houses is expressly permitted. It's worth strolling through the settlement and discovering graffiti and art on the facades of the bungalows.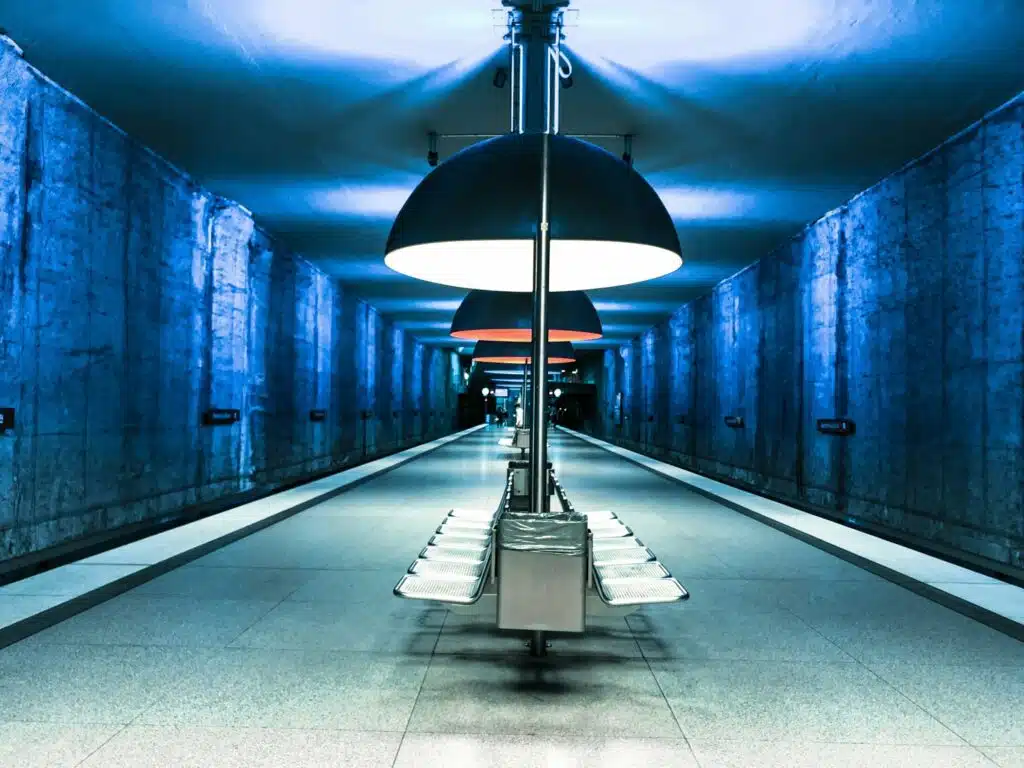 Munich's subway stations: colorful and worth seeing
Munich also has a few sights to offer subway: its subway stations. And they are especially colorful. The "Westfriedhof" station is particularly popular with photographers and design fans. With large, bowl-shaped and colorful lamps, it exudes industrial chic. The lighting concept was created by designer Ingo Maurer. At "Candidplatz", a station full of rainbow colors awaits, Marienplatz welcomes passengers with a bright 70s orange, in "Josephsburg", colorful glass panels on the ceiling provide special light, and at "Münchner Freiheit", light artist Ingo Maurer has lived it up again. And that's certainly not all – an underground tour of the city is well worth it!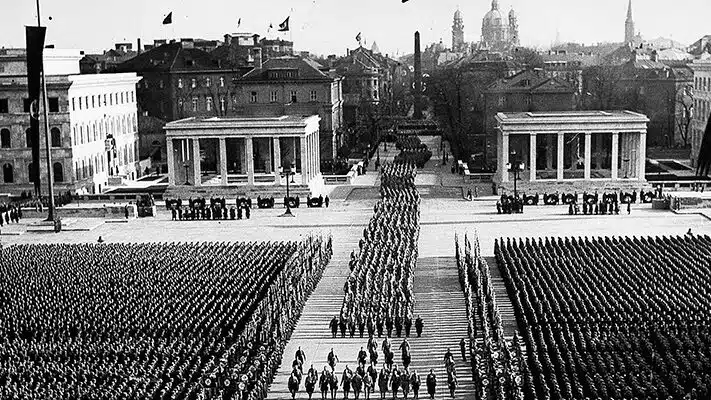 Special city tours and walking tours of Munich
You can experience a Munich full of contrasts on tours of the street magazine BISS. On Tour I, you learn all about the magazine and its neighborhood in Haidhausen, Tour II takes you to a homeless shelter and social institutions for the disadvantaged. On Tour III, BISS shows the contrasts between rich and poor in the main station district. The Munich Stories tours provide an insight into Munich's dark past, but also into the courageous resistance. Because only very few people know that the rise of Hitler and the history of National Socialism would have been inconceivable without the former capital of the movement. Things get a little more cheerful on a culinary tour of the Viktualienmarkt and Munich's old town.